MAFA Group is a value driven organization, we play a significant role in the value chain of the economy. We have developed winning business strategies, provided standard goods and services, and recognized the impact on our clients/customers to boost their businesses and give them value for every penny spent on all our products and services within our scope. This is done within the framework of professionalism and flexibility. The Group is organized into tiers of subsidiary companies and our wealth of knowledge, new ideas, technical expertise, and innovativeness, overtime has built subsidiaries in their different respective sectors from rice milling, integrated farming, security, and consulting. We ensure highest standards of work by employing latest tools and technologies to provide our customer with quality services, innovation, and great ideas, to help settle in and make a mark in today's highly competitive environment.
To build the MAFA Brand into a leading producer of long grain, Parboiled rice with high nutritional value that meets the dietary needs of families, communities, and nations.
To become one of the leading manufacturers and suppliers of premium quality rice and other rice products in the world.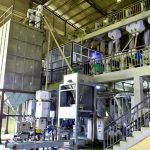 To contribute in the global fight against hunger by meeting the feeding needs of millions of families who use rice as staple food.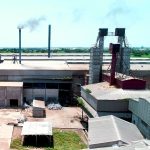 To develop a framework that reinforce our profesional capabilities as a team.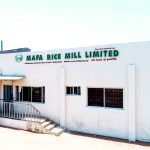 Our business model/ sustainability plan aims to compliment the efforts of the Federal Government in ensuring food security. By operating a vertically integrated, consumer driven business, MAFA Group intends to maximize long-term, sustainable financial returns while positively impacting on host communities.
Return of Inspiration and empowerment
Giving people hope and a sense of purpose.
Return of social and cultural capital
Bringing back jobs, business activity, education, and security.
Return of financial and economic capital
Realizing long-term sustainable profit.
Get Latest Update on our products and services.